The museum was born thanks to the Soviet regime, i.e. thanks to the fact that the Soviet border guard left Estonia and freed up the building. At the same time, the structure has been associated with seafaring since its construction at the end of the 19th century: first as an Imperial border-guard station and later as a maritime school. During the Soviet period, the territory was surrounded by a wooden fence and a stone wall, which as of today have been demolished. A number of other useless Soviet-era structures have also been leveled, including a swine barn, a greenhouse, a doghouse, and others. There is work to be done here for many more generations to come.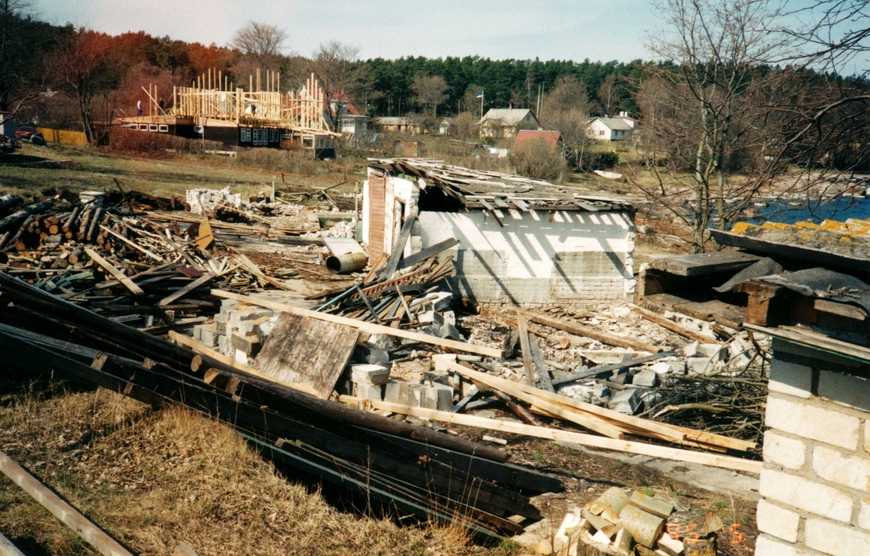 I focused on topics connected to the sea, and called the building the Käsmu Maritime Museum. At first, I hesitated over whether I had the right to take this name, and wondered if it was too pretentious. You pile a bunch of junk in a room and call it a museum… It probably really wasn't a true museum, because I no doubt ignored all the rules of museum-making. All the same, I have always striven to do things differently and to establish a one-of-a-kind milieu here as well.
The museum operates on the basis of my private collection. It is a one-man endeavor, although is certainly done with the support of friends. Quite a sizeable collection has gathered over the years. Most of the items have been acquired from antique shops and exchanges with collectors, but the museum also hosts gifts and donations from both the local villagers and individuals farther afield.